In 2015, Eileen Fisher received the Riverkeeper Award for her commitment, to the environment. During her speech, she said: "clothing is the second-largest polluter industry; just behind oil". According to Value Our Clothes 2017 by WRAP, the environmental footprint for clothing is a cause of extreme concern. The clothes consumption within the UK alone generates 38 million tonnes of Carbon, 6,300 metres cubicles of water and produces 1.8 millions tonnes of textile. To fight against it, Eve Kekeh's company rents clothes for babies.
Is it worth buying everything brand new?
The fast and cheap fashion trend doesn't help the environment. Eve Kekeh, 25, is a young entrepreneur who will release Bundlee, a company for rent baby-clothes in January. Following the success of a pilot scheme, which took place during summer 2018, Eve said, "Bundlee started because children outgrow their clothes so quickly that it makes perfect sense to rent them.". Therefore, Eve's company rents clothes for babies.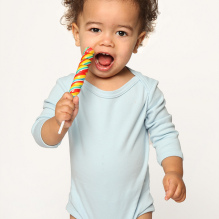 The aims of Bundlee is to reduce textile waste and contribute to helping the environment so, these clothes are as long-lasting as possible. They are made in the UK from Oeko-Tex certified cotton, free from harmful chemicals.
Parents can rent a 15 pieces bundle of a wide range of garments. They are available in a range of sizes from 0 to 24 months and the clothes are for boys, girls or unisex. Eve: "A rental period last for three months, but parents can return the clothes sooner or later in line with their baby's growth."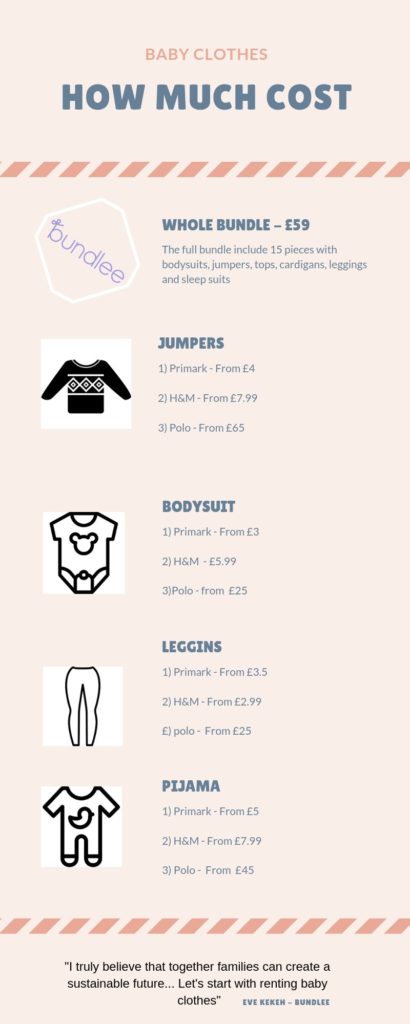 "Every time you rent an item of baby clothing, you are saving all the water, electricity and greenhouse gas emissions used to produce a new piece. Each bundle saves 40,500 litres of water and 105kg of carbon dioxide."
High hygienic standards
One of the main concerns of new parents is hygienic. To answer this, Bundlee professionally cleans every garment and then put through strict quality control before sending it to the next home.
In spite of all this, they understand that "life with a baby is not pristine". It is quite likely many garments won't come back according to Bundlees's standards: «Some clothes will return with little stains or tears and we donate these to organizations."
There are several companies who have tried to develop the idea of renting babies' clothes. In 2014, in Denmark, and later in 2017, Belles and Babes in the UK,
Enrique and April, new parents from march, say they received enough clothes from family and friends for their baby; others instead use nearly-new clothes. However, most would rather buy new items as they plan to keep it for future siblings or donate them to charities or give them to friends.
The previous report from WRAP says at least 700,000 tonnes of clothes are tried to re-use whether recycling, giving it to textiles banks or charities by 41% of the survey respondent declare they are not aware of recycling facilities for textiles.
More info about Bundlee here.