Although it may raise an argument, the pandemic has brought something positive – workers and companies have found that going to the office daily it is not always necessary. After decades of exodus to cities, villages should take advantage of the situation to attract new residents. Wherever there are people, it is a lively and vibrant place
Diputacion de Malaga, a council combined authority, surveyed what villages needed to convince new people to move there. The study focuses on Malaga province, but we could use it on the so-called "Empty Spain"; areas that have progressively lost population since the mid-twentieth century due to job projections.
The study surveyed workers, mostly between 20 and 40 year olds, currently working from home. They are from Malaga, from the rest of Spain, and from abroad. Most of them, 70%, started working from home during the covid pandemic, and half are nomads; they only stay in a place for a while. They have studied, lived abroad before, and they are concerned about the current climate crisis.
Natacha Rivas, Diputacion de Malaga's vice chair, said, "Better knowledge of the situation will help us invest in projects that keep and improve our town's identity.
"For them, it is important to be close to nature and the peacefulness", she highlighted.
Access to the internet is taken for granted, as work-from-home broadband is utterly necessary. Also, they can be far from a big city or an international airport, though they want to be near a medium-sized city where they can go at least once per week. This definition suits almost any place in Andalusia.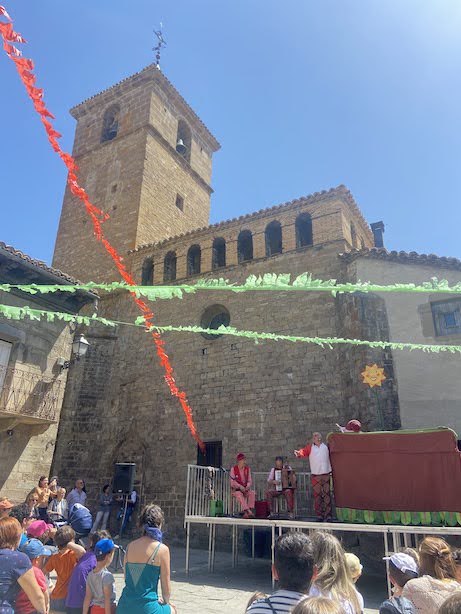 A common request is to have modern commodities, such as card payments or an ATM nearby. Regarding community values, they expect it to be a safe and inclusive town willing to accept LGBTQ people, other religions, and races.
Furthermore, they want to participate in village activities, such as volunteering, market day, or hobby clubs. Nonetheless, some improvements could be made, such as food. For example, many little towns could be more vegan-friendly.
Digital nomads, get your hands dirty!
The final aim is to rejuvenate the towns. Most youngsters have left for bigger cities with better job prospects; therefore, the key is fixing people to the place.
Jesus Iglesias is a young entrepreneur who just started Ribering, a co-working venture in Aranda de Duero, in the middle of nowhere in Castilla y Leon. He wants to bring people who work from home and maintain old traditions. For him, "it's important people don't go with an individual project but be willing to participate in the community."
"Furthermore, these people must come and get their hands dirty; otherwise, techniques such as extensive farming or crafts will be lost."
After living in vibrant cities, moving on to a quiet village might not be easy. Silvester Barroso is the mayor of Benarrabá, a tiny town in the middle of Malaga province. He´s a proper village man who´s in love with the place. For example, instead of a one-hour drive, stopping at every traffic light, he'd rather have a one-hour drive on a bumpy road to his destination. He says, "Digital Nomads are tourists, they can stay a week or a month, but eventually, they leave. Although living in villages has changed, it is not easy. So, it is better to give it a try first, and get a taste of what life in a town means.
It has to be a win-win
Benarrabá has several ongoing projects related to repopulation. One of those is led by Rooral, who collaborated on the survey. Rooral organises experiences of co-living and co-working in different towns in the "Empty Spain." Currently, they have set up one residence in Benarrabá and another in Artieda, Pyrenean; both will begin in spring.
Its co-founder, Juan Barbed, explains it is complicated to make generalisations because there are as many cases as workers. Some people want a sporadic experience, while others want to look for inspiration, others who are just travelling, and others who are tasting a bit of village life. Nonetheless, one of Rooral´s rules is to achieve a win-win in the town where they live.
"We look to connect the village and the workers and find a win-win. Not only economically, but emotionally.
"The key is to make people fall in love with the place."
He said they are interested in all kinds of people, from creatives to people who wanted to start a project or needed a break from the city. Because in the village, there is space for everyone.