Solar Together organises a collective purchase of solar PV for keeping the price down and the quality high, and help Manchester shifts to solar energy. A spokesperson said that the received 3,000 applications and the will extend the offer until December, 13th.

Solar together says that the price can be between £4,000 and £6,000. On the other hand, they said a Solar PV might last for a decade: "we guarantee that the solar panel will work up to 90% of their maximum capacity in the first 10 years"
Manchester shifts to a solar energy
After receiving more than 3,000 applications, Solar Together has extended the deadline for applications until December 13th.
In the electoral campaign, Conservatives and Labours have talked (a lot) about the shift towards renewable energies. Furthermore, energy is the main driver toward climate disaster.
The solar panel cover part of the energy consumed by a house. The current average market price for one kWh of electricity is 16p. So, if the annual electricity usage is 2,000 kWh, and the PV covers 1,000 kWh, the saving will be £160.
According to OVO Energy, a terrace house use on average 3,442 kWh and a semidetached house 3847 kWh. Nevertheless, they say to see the averages carefully.
PV technologies have improved a lot, recently; doing it more affordable and reliable. Although it might not cover whole electricity consumption, it may possibly decrease the bill and carbon footprint.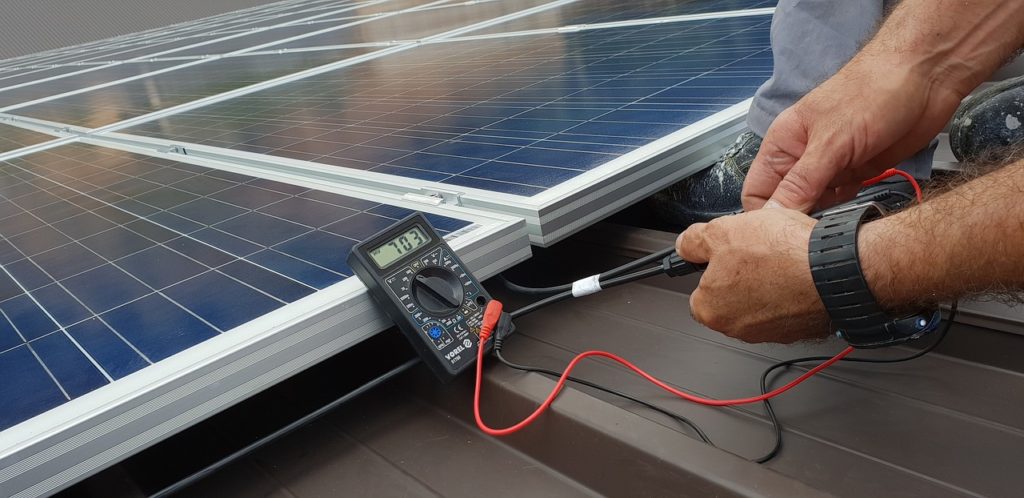 In 2018, electricity generated by Gas & Coal was 44.4% and renewables 33.3% of the total of electricity consumed in the UK, according to ONS. The former is in decline while the last is rising.
Domestic is the sector which more electricity demanded (30%), followed by Industry (26%), and commercial (21%)
GMCA and the Local Authorities work in partnership with iChoosr Ltd and organise the residents to buy collectively solar PV, and help Manchester shifts to solar energy. This move aims to reduce the carbon footprint and reach the target for being carbon neutral by 2038.
What residents say
Solar PV can work in a cloudy environment, though will decrease the amount of electricity it produces. Nevertheless, it is also worth noting the difference in day hour in winter and summer.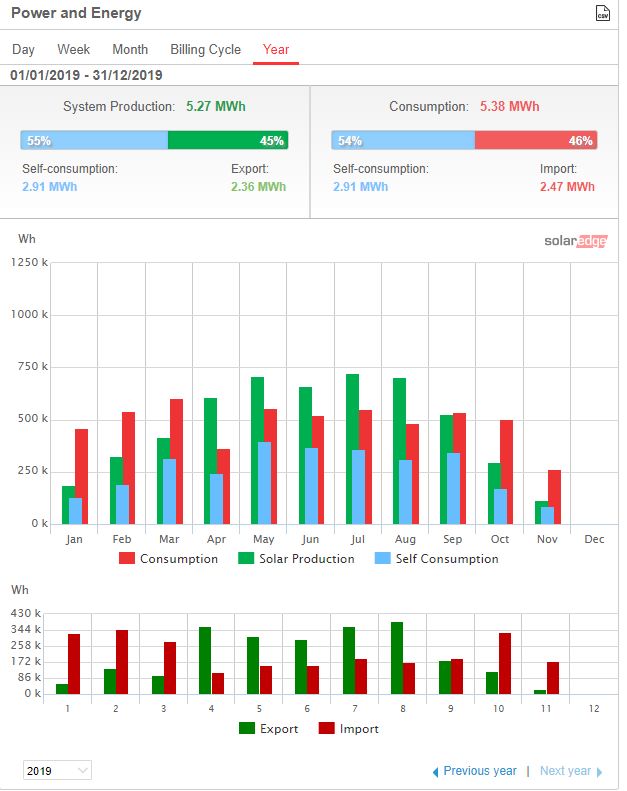 Richard Phillip, from Sussex, says he is pleased with his solar PV: "My yearly payback is around £1000 roughly. Which equates to 10 years payback if I include solar install £7.2k and Sunamp battery install £2.8k". Richard uses a Sunamp battery for heating the water, which is cheaper by gas.
Alan Chapman, from Staffordshire, has had a good sunny year: «this year I have run virtually off-grid for 202 days this year». Also, he has done a total investment of £10,000 since March 2015. He said: «I have saved £6,000 so far via Feed-in-tariffs payments and reduced energy purchase».
The amount of electricity depends on orientation, the amount of shade, and the slope of the roof. Additionally, the installation usually lasts for 2 days. It includes the panel on the roof, the inverter (usually in the loft), and its connection to the power supply.
What politicians say
Mayor of Greater Manchester, Andy Burnham, said: In Greater Manchester, we have declared a climate emergency and know that urgent action is needed to put ourselves on a path to carbon neutrality by 2038″.
"Green sources of energy are just one of the ways we can play our part for the planet and I hope as many people as possible get involved in Solar Together Greater Manchester."
Greater Manchester Green City-region lead, Cllr Andrew Western said: "The Greater Manchester Solar Together scheme is an innovative new scheme which will collectively deliver more local renewable energy and reduce carbon emissions. It's a great opportunity to install solar PV panels at a competitive price."