Macarena Fernandez and Marta Linkmeyer went to Peru to enjoy well deserved holidays. Then, the South-American country closed down its borders traping them in the Inca country. She did not expect to be in a legal loop, not able to come back to her home in London. «It is frustrating to see that the British embassy can not help us». So, these two Spanish psychologists stuck in Peru, and they for at NHS.
Macarena has been living in London for almost five years and Marta 15. Moreover, they both have the Pre-Settled and Settled Status respectively preparing for the Brexit. Therefore, both have all the rights to live in the UK. However, the British government said they «are not a priority».
At the time this article is being writing, they are at the Lima airport waiting if they will be allowed go the flight. If not, they will need to wait one month to the plane organised by the Spanish embassy.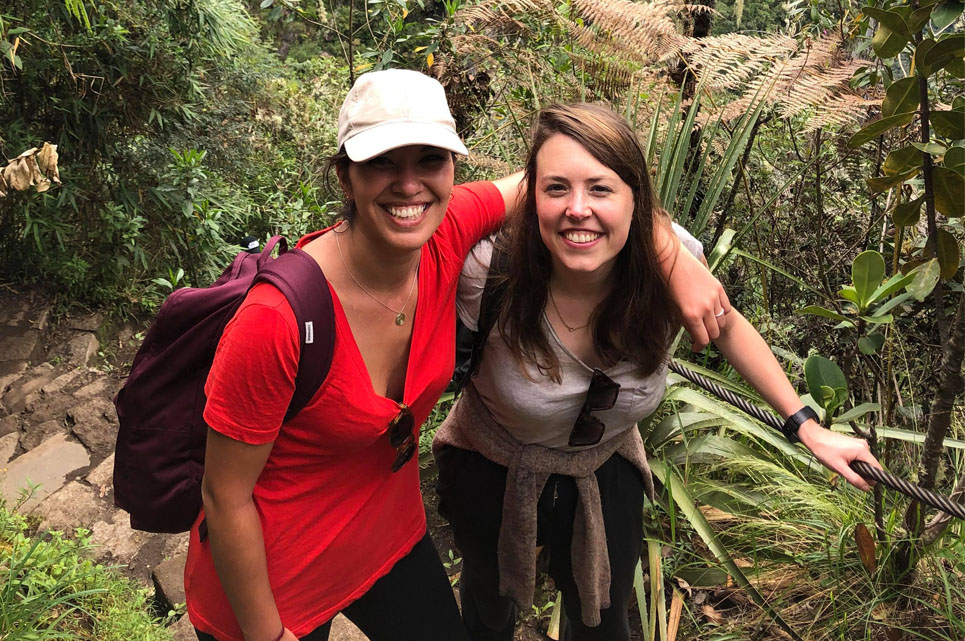 Embassies around the world have charted flights to its citizens to come back. The Spanish Foreign Office has organised several flights to bring back thousands of Spanish people in South America. A Spanish spokesman said: «The operation has been extremely complicated due to many tourists and residents were far away from Lima (Peru capital)». Unfortunately, there are still many more in the continent.

The Spanish embassy set buses to gather the people affected. Some of them complained because they had to pay an expensive ticket. It is a complicated and unprecedented situation.

The Foreign & Commonwealth Office has prepared flights from Cusco and Arequipa to Lima, therefore UK nationals can transfer flights to London.
In these flights, UK passports have preference over other European nationalities. Macarena and Marta, even though they have been living in British boundaries for years, do not have these privileges.

Foreign Secretary, Dominic Raab, said in a press release: «The Foreign Office has charted three more flights for British travellers in Peru – as well as domestic flights to help those in Cusco». He adds: «Seats on the first flight prioritised the UK nationals most at risk from the effects of Coronavirus – namely elderly people and those with underlying health conditions».
A joint effort between administrations
Spain has managed several flights to send back South Americans living in Spain and bring back Europeans. This proves the collaboration among different administration in the EU. Two remarkable operations have been the flights from Venezuela and Colombia. The former with 364 travellers from 22 European nationalities, the latter with 227 Spaniards and 38 Europeans.
Also, many Spanish people already think in came back home to pass the breakdown with their beloved.
A message from Captain Graham Croft en route to Lima today. Captain Croft and his crew will be flying British nationals home from Peru to the UK tomorrow. @UKinPeru @foreignoffice @British_Airways pic.twitter.com/F2PRm0yyFX

— Kate Harrisson 🇬🇧 (@kate_harrisson) March 29, 2020
The Spanish government says that now they have around 1,000 claims to come back. Nevertheless, most of these people don't know what to do. «The most complicated cases are those who are further because harder restrictions and how difficult is doing connexions between different points around the globe».

On the contrary, Macarena says she is in a WhatsApp group with 1,200 other Spanish tourists trapped in Peru. It is expected they will be heading home on the already planned flights in one month ahead.

Meanwhile, Macarena is still waiting to solve her situation. She hopes she will catch the British plane. Otherwise, she will be back on the 3rd of May to Madrid, but it is not clear how will she link with London. «When we talked with them (Iberia, Spanish airline), they said the flight would land off in Madrid and they would not be responsible for their return to London». She had a round ticket UK-Peru, in the first place.
The airline suggested them to claim for a refund however, it is not clear.
She also expresses her concern to be paying double rent: One in London and her accommodation in Lima. «Iberia and the Spanish embassy said that they are nor responsible for this cost».
«We have travel insurance and we have contacted them. But they are very busy at the moment, so we do not know yet if they will cover this».
Hopefully, everything will lay as a bad memory. Now they have their ups and downs although they feel sheltered by family and friends.
To contact the Spanish Foreign Office
Spanish Foreign Office website
Email: informae@maec.es
Phone: +34 0 91 379 17 00 // +34 0 91 379 96 00