Amid a rise of critiques due to the bike lane scheme, Manchester city council has announced its commitment for updating its bin lorries fleet. Waste is a real problem, and it is one of the key issues is that each council deal on its own term. Now, Manchester City Council has placed an order for 27 new cleaner bin lorries (e-RCVs) to replace the old diesel.
Manchester Council is to replace almost half of its bin lorries fleet
MCC has agreed with Biffa – which holds the contract for waste collection and street cleaning in the city – to place an order for 27 new clean bin lorries (e-RCVs). They will replace almost half of the fleet, which already have reached the end of its lifespan.
This desition aims to halve its direct carbon emissions by 2025. At the moment, MCC direct carbon emissions (without the airport) are around 2% of the overall emissions in Manchester. With these electric lorries, MCC expects to cut 900 tonnes a year, this is 4%.

The commitment will cost the Council £9.787m, virtually more than it would have cost the replacement with diesel vehicles. However, alongside the environmental benefits, the council thinks it will set off the cost by petrol saving within the 10 years vehicles lifespan.
Councillor Angeliki Stogia, Executive Member for Environment, said that the Climate Crisis, officially declared by the council in July 2019 is an «urgent challenge».
«This major investment in new electric bin lorries is a great example of the council's commitment to playing its full part in tackling climate change and will also contribute to better air quality.
Nonetheless, some activists think the council is not doing enough.
The new vehicles will arrive and start operating in the autumn. The order being placed with British manufacturer Electra, a company producing heavy electric trucks.
Sid Sadique, Electra CEO said: «The trial proved that a fully electric vehicle does the same job as its diesel equivalent with no compromise on payload or operation with the benefit of zero tailpipe emissions».
Leading toward a cleaner future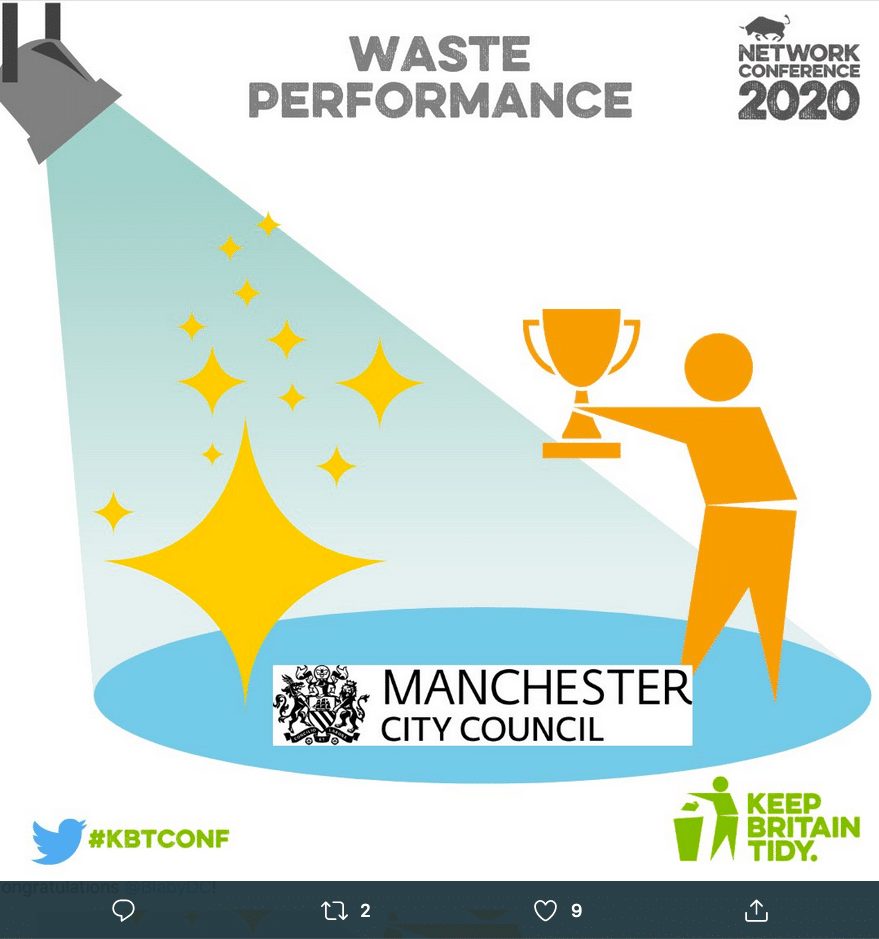 These cleaner bin lorries in Manchester are within a plan to be carbon neutral by 2038.

In fact, recently MCC had a prize for its Waste Performance. There are a limited number of areas where the council can act for reducing its environmental footprint. And waste management is one of these areas.
Public transport, bike network and tackle pollution on the roads are other areas utterly important. In a post-COVID scenario, people will back to work which may, or may not, be in a feasible distance.
The environment is a global and horizontal issue. It should be tackled in all the economic sectors and at all social levels. Moreover, some say that citizen will fix it, that they are far ahead than government and big companies.
Therefore, catch us up!