Summer is coming; it´s holiday time. In Malaga, we have many touristic features to offer, apart from beaches and sun; which we also have plenty of, by the way. From museums and art to nature and gastronomy, Malaga is a place where you can truly have a good time. However, the first question it may raise -even before the swimming wear´s colour- is how would you travel here without flying?
The most common way of travelling within Europe is by air, and honestly, we can not blame anyone: It's ridiculously cheap, fast and you can get to the most important cities. There is not such a thing as sustainable flying, though. Therefore, Flygfritt (flight free) movement, which started in 2019 in Sweeden, collected 26,000 pledges to don´t use planes. Now, in the UK, the campaign group Flight Free UK retakes the initiative – They have so far 4,203. It can be either for holidays, for the rest of 2022 or for life.
The group aims to create a social shift away from flying in the context of the climate crisis. The campaign director, Anna Hughes, says: «Cutting flights out is a quick and easy way to reduce our carbon output.»
According to an emission calculator, we can not say flying is sustainable. For instance, London-Malaga would be 447 kg of Co2e in the atmosphere, while London-Cancun would be 2,118 kg, more than a whole year of eating meat (2,054 kg). And then you have to fly back.
Anna recalls her last flight was in 2009. «For weekend trips, we can travel to places closer to home. For example, some fantastic cities and beaches here in the UK make a perfect weekend getaway.
«Furthermore, It's even possible to go to our nearby European neighbours, for example France or Netherlands, for a long weekend, especially if we use overnight ferries and sleeper trains.»
In Spain, one of the favourite destinations, Ecologistas en Accion led a similar campaign. Its spokesperson, Pablo Muñoz, claims that the mass tourism model of sun and beach is unsustainable. 
«Obviously, everybody is free to travel however they want, but we should consider the transport impact as well.»
Sustainable flights, future or hype?
A recent report pushed back sustainable flying as it relies upon unproven and unrealistic technology still to discover tagged jet-zero plans as unlikely in the near future. Muñoz thinks concepts like 'decarbonisation' or 'jet-zero' are hype to keep people flying. "The industry is throwing the card of technology solution as salvation, but it is with false arguments". Although the aircraft efficiency has improved in the last years, the fact is that the C02 emissions rose overall.  
Nonetheless, improving aircraft and fuels will be necessary to decarbonise the industry. Mauro Accurso, business development manager at South Pole, suggests that this process won't be in the short term. Airplanes are not so developed as EV which even have competition. According to the forecast, there won't be electric planes until 2050.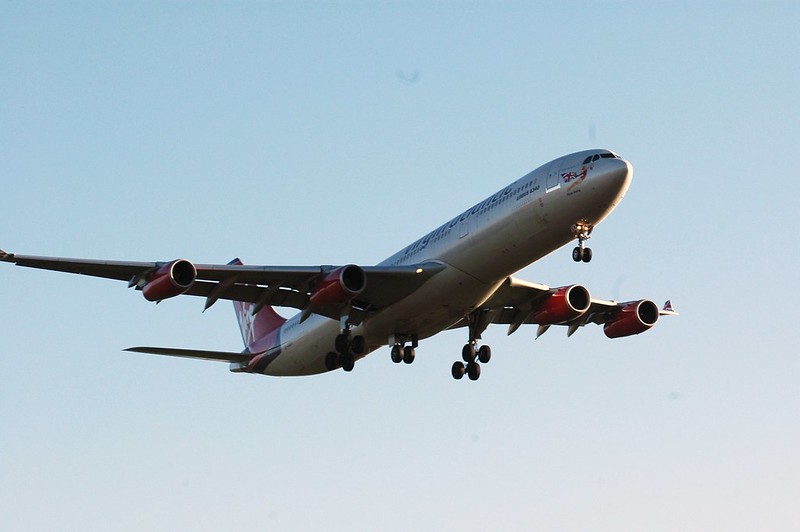 "Reductions of GHG will be mainly for sustainable fuels. The remaining will be thanks to improvements in the technology, the fleet and offset measures. 
"However, we shall remember that offsetting is the last step in sustainability. We need to reduce our carbon footprint in the first place."
Thus, people in the sector agree we need to change our way of thinking about travelling. No-emission transport should be a convenient and attractive option for the regular traveller. 
 ⬇️⬇️ Check out how much Co2e is your plane  ⬇️ ⬇️