The biggest responsibility in the emissions of Co2 in the atmosphere is energy production. Therefore, in times of climate crisis, the transition to renewable energies is unstoppable. Moreover, community projects going forward in an attempt to democratise access to Energy. Northern Powergrid, who transport the energy across North-East England, has launched its Comunity Energy Engagement Strategy. The grid gets closer to community energy.
Northern Powergrid launches its Community Energy Engagement Strategy
The company which control the distribution network operator (DNO), or grid, for the North East, Yorkshire and northern Lincolnshire, published its Community Energy Engagement Strategy, detailing how it will foster the growth of community energy across the region.
Across the UK, community energy projects generated 168MW of electricity in 2018, enough to supply 64,000 homes. At least 21 of these organisations currently operate within Northern Powergrid's region. These projects alliviate fuel poverty among local people generating cheap energy. Usually they stick in renewable methods, funded and administrated by the people within the community. It is a way to democratise the access to the very much needed energy.
Northern Powergrid's document comes after months of work shoulder to shoulder with the communities in the region. The document sets out 26 actions Northern Powergrid will invit to engage with these groups, helping them to amplify their voice. this will increase their opportunities, and enable them to lobby policy makers.
Anda Baumerte, Sustainability Manager and, said: "Our role is about more than keeping the lights on – we are a key enabler for regional decarbonisation. This strategy demonstrates our commitment to go above and beyond to deliver on our common goals."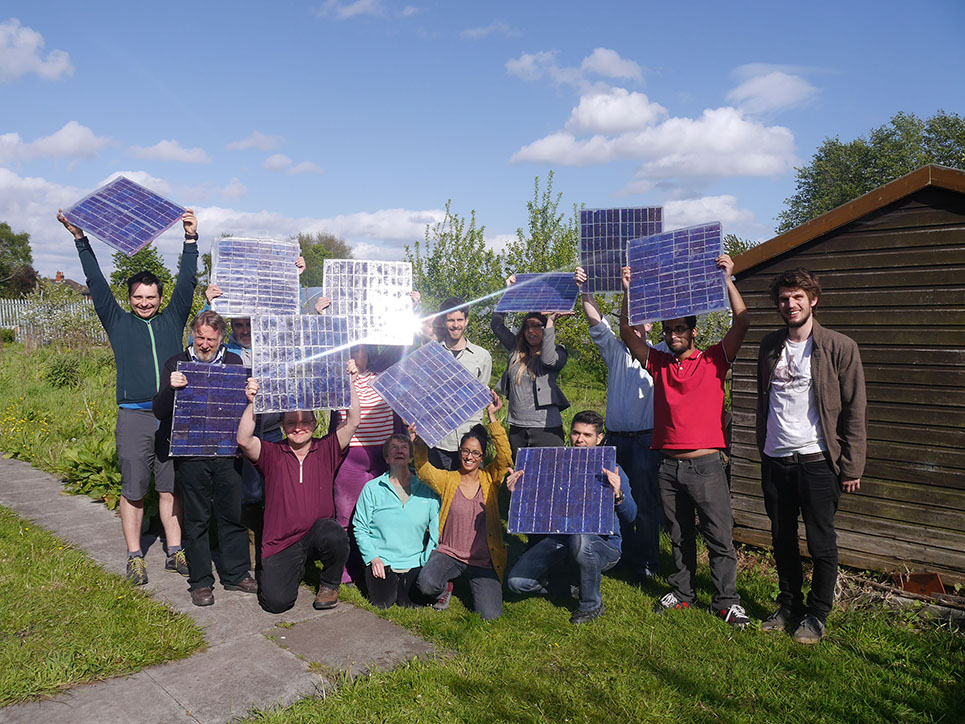 In Greater Manchester Andy Burnham also draw a plan for the region, although it raised some voices against on the local groups. Manchester City Council also has a project of community energy on the way. Civic Quarte Heat Network will heat up some iconics buildings in the city centre.
«More than keeping teh lights on»
The DNO is already active in the community energy sector. They provide financial and practical support. For example, Northern Powergrid was the first UK DNO to set up a fund for community energy projects back in 2015. The financed projects have reached more than 5,000 people with grants ranging from £1,000 to £10,000 per community project.
The Community Energy Engagement Strategy has several sections aimed to engage with community energy organisations. Firstly, they draw a plan to listen to the communities necessities around the region. They open new channels to communicate and inform in aim to keep high standards of transparency. Set a strong network of community and local energy organisations in the region to help to engage with residents. Finally, Northern Powergrid will empower communities to participate in the decarbonisation of the energy industry in the UK, besides work as an amplifier to their voices.
Emma Bridge, CEO of Community Energy England, said: "The path to net zero requires us to collaborate to ensure the transition is fair and leaves no community behind. By publishing this strategy, it's clear that Northern Powergrid is taking its role as an enabler of community energy seriously. The company is demonstrating its commitment to delivering meaningful environmental, social, and local economic benefits across Yorkshire and the North East and we look to working with them to make that happen."